Profile

Do not read
Especially if you're an idiot monkey or kappa
Free Account
Created on 2009-06-24 16:17:51 (#415029), last updated 2010-11-19 (357 weeks ago)
5,144 comments received, 21 comments posted
726 Journal Entries, 82 Tags, 0 Memories, 13 Icons

About

Mini Bio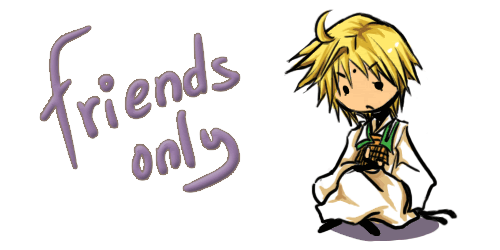 Yo, I'm Sashi... Just call me Sashi, I have too many nicknames to keep up with these days. I'm a 23 year old atheist, lesbian, jobless college drop-out. My mother must be so proud.
I am a ridiculously obsessed anime fan. My number one fandom is Saiyuki, and I've dived head first into the BL world. I write fanfics from time to time and have FAR too much manga/yaoi/doujins to be healthy. I have a beautiful and adorable girlfriend,
sarubaby
who makes me very happy. I troll for the lulz and I come from the internet. I like the word faggot.
Oh, and the majority of the icons I have uploaded here I made myself unless stated otherwise. Feel free to use them if you want~




*************Journal background, banner, 'friends only' image, and bio picture were all drawn by the beautiful and talented
sarubaby for me because she is the BEST GIRLFRIEND EVER*************

Connect
/b/
,
39
,
4chan
,
58
,
animals
,
anime
,
b2st
,
bullshit
,
candy
,
cats
,
chihuahuas
,
code geass
,
computers
,
d.gray-man
,
d.n.angel
,
dbsk
,
dexter
,
dogs
,
family guy
,
fanfiction
,
fatal frame
,
fight club
,
final fantasy
,
final fantasy 7
,
futurama
,
gamerz heaven
,
gaming
,
gojyo
,
goku
,
gokusen
,
gravitation
,
hakkai
,
half-life
,
higurashi
,
hoshi souichirou
,
industrial
,
inoue kazuhiko
,
internet
,
ishida akira
,
itou kentarou
,
japan
,
japanese
,
jpop
,
junjou romantica
,
kat-tun
,
katamari
,
keroro gunsou
,
kpop
,
kuroshitsuji
,
kyou kara maou
,
loli
,
manga
,
mindless self-indulgence
,
minekura kazuya
,
monk
,
morikawa toshiyuki
,
murakami maki
,
music
,
ouran host club
,
pandas
,
penn & teller
,
photography
,
psych
,
puppies
,
queer as folk
,
role-playing
,
rp
,
rpgs
,
saiga mitsuki
,
saiyuki
,
saiyuki gaiden
,
saiyuki ibun
, saiyuki kagekiden,
saiyuki reload
,
saiyuki reload blast
,
sakurai takahiro
,
sanzo
,
sanzoxgoku
, sashirine,
scubs
,
seiyuu
,
seki toshihiko
,
shinee
,
shonen-ai
,
shota
,
star trek
,
starcraft
,
stargate
,
stigma
,
sukisyo
,
super junior
,
tea
,
the venture bros
,
torchwood
,
totally captivated
,
wild adapter
,
writing
,
x-files
,
yaoi
,
yuri
SanzoOTS

People
[View Entries]

Communities
[View entries]

Member Of (5):

Subscriptions (5):

Administrator Of (0)

Feeds
[View Entries]

Subscriptions (0)

Linking
To link to this user, copy this code:
On Dreamwidth:
Elsewhere: